This year, DDIG is joining forces with the Open Science Interest Group and Quantarch for a combined interest group meeting.
Friday, April 12 7:00 pm–9:00 pm 60 Chaco (ACC)
To add items to the agenda, please email joleneupdikesmith AT gmail DOT com or kjnmyers AT gmail DOT com
DDIG Business Meeting tentative agenda
Old Business

Annual report submission (Noack Myers)
Next chair election in 2021 (Noack Myers/Smith)

New Business

Communications/ e-community (Smith)
Data sharing motion (this may be on the OSIG agenda)
DDIG priorities survey
Data Sharing Task Force (Josh Wells)

Announcements

Kate Ellenberger, Coalition for American Heritage. Heritage Advocacy Database
CONTRIBUTIONS WELCOME!
DDIG Sponsored Sessions
Don't forget to stop by DDIG's sponsored sessions.
Capacity Building or Community Making? Training and Transitions in Digital Archaeology #S87
Room - 18 Cochiti/30 Taos
Time - Thursday, 11 April, 1pm-5pm
Chair: Katherine Cook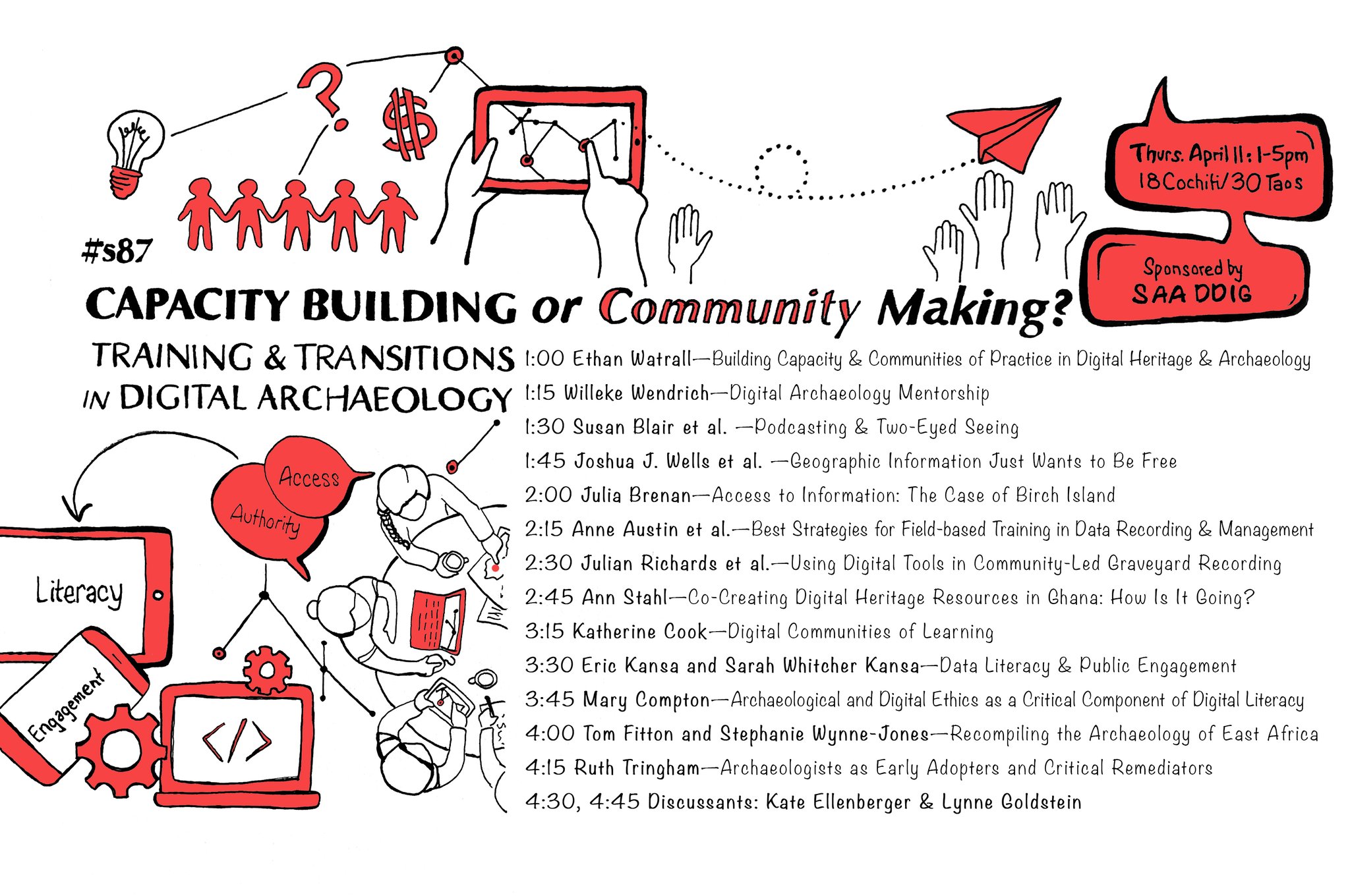 Openness & Sensitivity: Practical Concerns in Taking Archaeological Data Online #S385
Room - 110 Galisteo
Time - Sunday, 14 April, 8am-10am
Chair: Jolene Smith
Session website with papers